Team Biographies
Our people are among the most talented in the food industry. It would be our pleasure to put our extensive experience to work for you.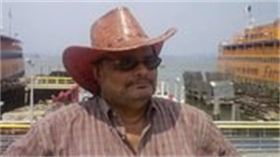 Owner/ Chef
Mahmood Qureshi is the President of Crown Catering Service, the company he founded in 1990, in Karachi, Pakistan and has served food to million of people World Wide , he has exported Halal food to Japan. and started whole sale supply of food to small caterers with every thing they needed to grow their business,and educate them in direct marketing, preparing food and manage parties with best skills and knowledge.
Mahmood Qureshi has lead Crown Catering to the success at his achieved to date.
Mahmood Qureshi previously served as Pharmacist in Multinational company as Manufacturing Technician. He earned his Master degree in Economics from Sind Universty Pakistan in 1983.